Free MSN Winks: Download many Free Winks for your MSN Messenger 7 & 7.5!
Free MSN Winks
Winks are one of the coolest new features in MSN Messenger 7! MSN Winks are colorful animations (usually with sound effects) that you can send to your contacts in conversations. These winks can be expressive, funny or just plain silly. You can find out a lot more about MSN Winks further down the page!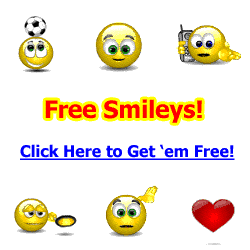 Download free MSN Winks
Here at MessengerTools.net you can download some free Winks for MSN Messenger! The Free Winks we provide you are completely legal to use and can be quickly installed into your MSN Messenger 7 accounts. Below you can see the different categories of Free MSN Winks that are available for download, once you have had a look, just click on any image preview to download free MSN Wink installer and get loads of WINKS!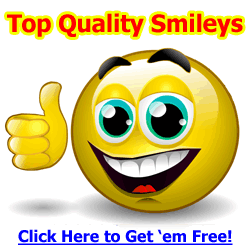 All about MSN Winks in MSN Messenger
This part of the MessengerTools.net MSN Winks section provides you with a comprehensive guide to Winks in MSN Messenger!
MSN Messenger 7 comes with a collection of 15 default Winks (these winks may vary depending on the language of your MSN Messenger installation). Winks are created using the popular Macromedia Flash technology. When played, Winks will resize the animation to the size of your conversation window, this is because they are created using Vector Graphics.
MSN Winks Frequently Asked Questions
Here are some frequently asked questions along with answers about MSN Winks!
Q: Can I create my own MSN Winks?
A: No. It is not currently possible to add custom Winks into MSN Messenger, only Winks provided by MSN and their partners.



Q: How can I quickly remove all my MSN Winks?
A: You can use the MSN Winks Remover to delete your MSN Winks automatically.



Q: Can I steal my contacts MSN Winks?
A: Currently it is not possible to steal Winks used by your MSN Messenger contacts.



Q: Who can view my MSN Winks?
A: Currently only MSN Messenger 7 users can view Winks that you send them, you will not be able to send winks to users of MSN Messenger 5/6, Trillian, Gaim, etc.



Q: Can I use the MSN Winks I installed on my computer on other computers?
A: No. Winks are stored on the computer where you install them, so if you sign into your account on a different computer your winks will not bere there, unless you install them there.



Q: How can I stop the MSN Winks that I receive from automatically playing?
A: If you do not want Winks to play automatically, disable this from the Messenger options dialog. Open the Options dialog from the main MSN Window using the menu Tools -> Options, then under the Messages tab to the left, uncheck the 'Play Winks automatically when they are received' option.



Q: I get a flash error when I try to play or use MSN Winks, what should I do?
A: Download and install the latest version of Macromedia Flash player (you can get it here: http://www.macromedia.com/go/getflashplayer) and restart your computer, your problem with Winks should be solved.



Q: What about downloading and using paid Blue Mountain content such as Winks for free?
A: Downloading or using paid BlueMountain Winks and such is illegal and is considered as stealing. There are however other Free Winks available that are legal to use.



Q: Do the Free Winks work with MSN Messenger 8 AKA Windows Live Messenger 8?
A: The Free Winks should work fine with the new MSN Messenger 8.0 BETA!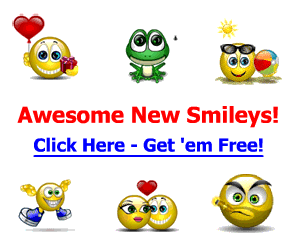 This information has last been updated on the 12th of April, 2006.
---
This original
MSN Winks
article is copyrighted to
Messenger Tools
and
may not be copied or used in any way
.
These
MSN Messenger Winks
are free for your personal use.
Copyright (C) 2001-2006 Messenger Tools.NET. All rights reserved.
| | |
| --- | --- |
| | More stuff |
| | |
| --- | --- |
| | Survey |
What is your favorite Messenger version?


| | |
| --- | --- |
| | Cool Sites |
| | |
| --- | --- |
| | More Sites |